5 Of the Most Extreme Sports You Must Try Whilst In Las Vegas
Las Vegas is often a place that is synonymous with excess and pushing the limits so it makes sense that it hosts a wide range of extreme sports that are popular with locals and tourists alike. Here are just some of the extreme sports you can get involved with in Sin City.
Sky Diving
When you think of extreme sports, sky diving is often one of the first ones that spring to mind. What could be more extreme than throwing yourself out of a plane thousands of feet in the air with only a flimsy parachute to prevent you from hurtling towards a gruesome death? Believe it or not, some people are obsessed with it so luckily for them there are plenty of options in Vegas for sky diving.
Vegas Extreme Sky Diving has superb reviews and gives visitors the chance to get a unique and privileged bird's eye view of the Nevada landscape. Sky Dive Las Vegas also offers tourists the chance to see iconic landmarks such as the Hoover Dam, Colorado River, and Valley of Fire.
Additionally, there is not also the opportunity to partake in some indoor sky diving. Now, that might seem as illogical as non-alcoholic beer but it has proved to be very popular. Vegas Indoor Sky Diving offers this experience by putting participants in a vertical wind tunnel that gives the thrills of a sky dive in the comfort of an indoor setting.
Zip Lining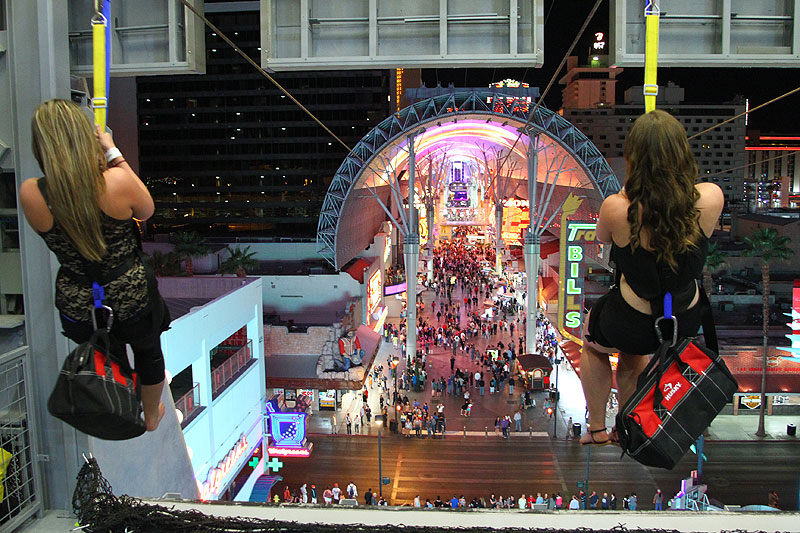 We have all gone on a zip wire during our time as adventure-seeking adolescents and if you haven't then you have missed out. However, the makeshift line that your mate Dave's dad built going between two trees that were 5 metres apart in their back garden hardly got the adrenalin pumping.
Switching things up a bit is the SlotZilla zip line in Downtown Las Vegas that takes zip lining to a whole new level. It is a 12 storey high slot machine (it's not an actual slot machine, of course, but is the launch platform is designed to look like one) that sends those using it on an aerial tour of the Fremont Street Experience. At just $45 per ride it is well worth the 1,750 feet thrill ride that is one of the most unique experiences in the world.
Sky Jump Las Vegas
Bungee jumping is something that is considered to be one of the most extreme activities in the world. If there is a structure that is elevated high above the ground then there is a strong chance that somebody will have the urge to tie an elastic rope to it, attach that rope to themselves, and then throw themselves off it.
Now, if only there was a said structure in Las Vegas… oh wait, there is! The Stratosphere on the Strip is the perfect design to host a bungee jump and that is exactly what Sky Jump Las Vegas is able to deliver to anyone brave (or stupid!) enough. For the modest fee of $119.99 you could throw yourself off the 1,149 feet tall tower. If you're staying at the Stratosphere Casino, Hotel, and Tower as a guest then you can jump for a reduced price.
Las Vegas Motor Speedway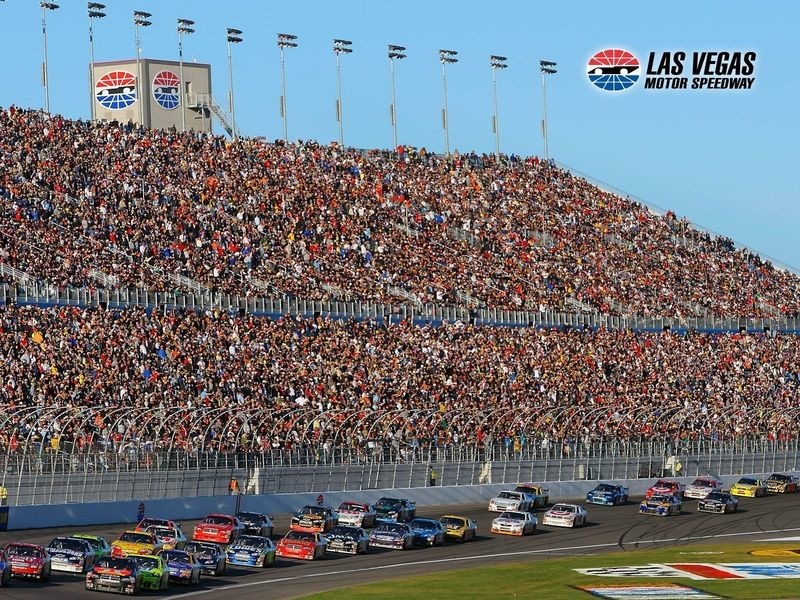 There is still a lot of debate over whether motor racing is actually a sport but considering it is widely called motor sports then we shall waiver that argument and assume that it is. Las Vegas Motor Speedway gives visitors the chance of a lifetime to get behind the wheel of a high-octane racing car.
If you are somebody that gets petrified coming onto the motorway at a junction then you might want to give this a miss but if you love your high speed cars then this is ideal. There are a number of different options to choose from including the Richard Petty Driving Experience, Dream Racing, Exotics Racing, and Pure Speed Drag Racing. The Las Vegas Motor Speedway also offers packages in partnership with a number of casinos starting at a price of $445 per person.
Outdoor Rock Climbing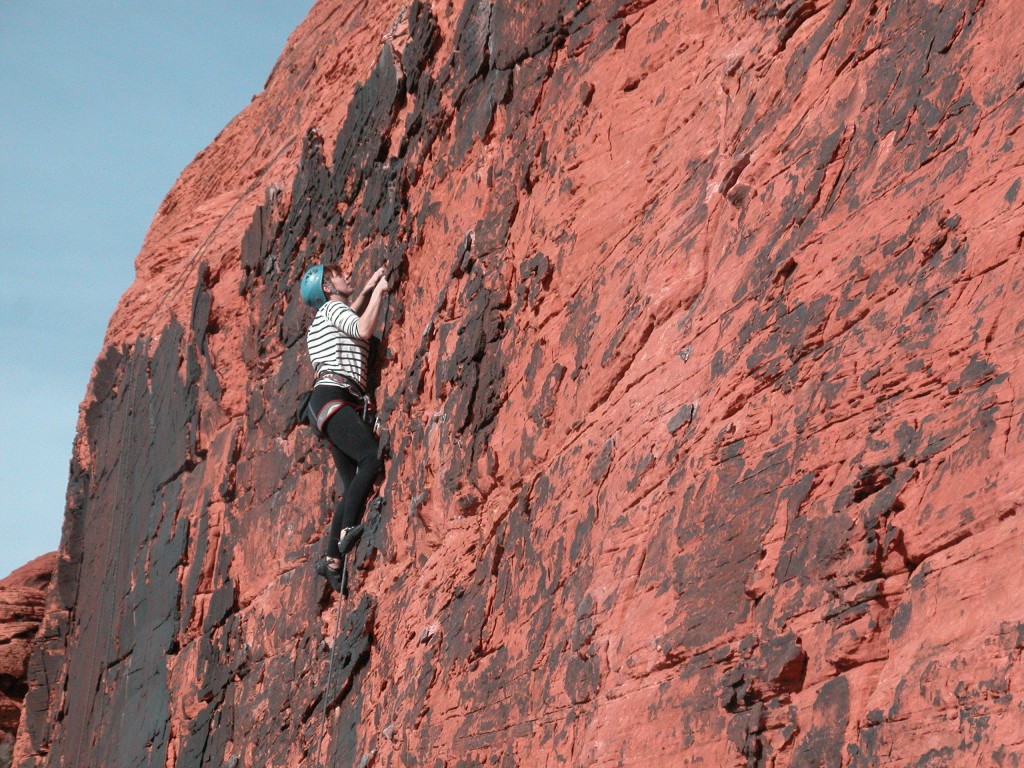 The city of Las Vegas is notoriously surrounded by desert and canyons. We have all seen the gangster movies where the king pin threatens to bury a rival out in the desert. Well, you can now come face-to-face with that very desert by taking part in some rock climbing in Red Rock Canyon that is available through a number of companies.
The recommend period to try rock climbing in Red Rock Canyon is between September and May when the weather conditions are not too hot and unforgiving with the advised time for climbing scheduled between 6am and 11am every day. Half day packages can begin from as little as $110 per person but full day packages are slightly more expensive from $140 per person. What better way to experience the natural environment that surrounds Las Vegas?