5 Extravagant Casino Resorts in the World – 2015 Favourites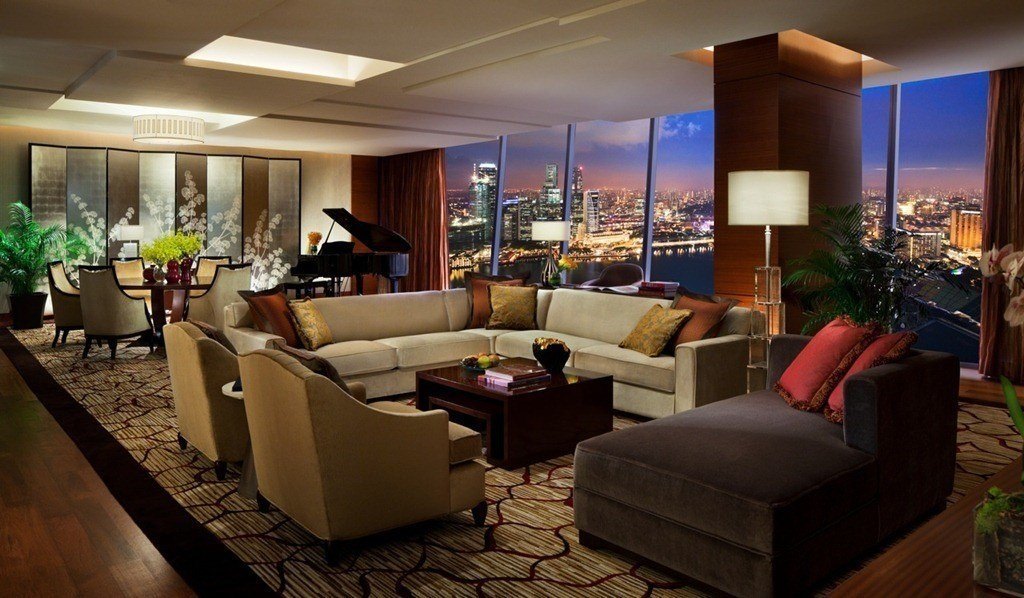 Do you enjoy gambling, excitement, and the (much) finer things in life? Are you the type of person who expects to be pampered (and rightfully so)? Would you take a BMW over a Honda any day of the week?
If you answered "yes" to all of those questions, then your regular run-of-the-mill casino is definitely not for you. Being that you have exceptional taste in luxury, you deserve to play and stay at only the most extravagant casinos around the world.
We are not only talking about casinos from Las Vegas, by the way. While Las Vegas does have a few lavish casino resorts that will absolutely blow your mind, you can still find plenty of even fancier casinos around the world in places like the Bahamas, China, and even South Africa.
Without further ado, here is a list of the most lavish casino resorts around the world judged by not the type of games they provide, but the type of lodging they provide:
1. Marina Bay Sands (Singapore)
This casino cost $5.5 billion to build, which makes it the most expensive casino in the world. Not only is it home to the largest atrium casino in the world (with 2,500 slots and 500 gaming tables), but it also boasts a lot of stunning features, including:
A 500-foot infinity pool with a view of the city
An art science museum
An elaborate theatre home to a lot of amazing shows
A skating rink
Restaurants offering different cuisines from all over the world
Lodging at this casino is top-notch, as well. It comes with four types of standard hotel rooms (which are actually far from standard in quality) and five different types of suites. The Chairman Suite is the fanciest one. Described as the "jewel in the crown of Marina Bay Sands" on the casino's website, this suite has 629 square metres of space, four bedrooms, two living rooms, an exercise room, a massage area, steam and sauna facilities, a media room, and three balconies.
2. Wynn Las Vegas (Las Vegas, Nevada)
When Wynn Las Vegas opened on April 28, 2005, it was the world's most expensive casino resort. It cost a whooping $2.7 billion to build. In fact, it was such a big deal that the guy who built it, Steve Wynn, was dubbed "King of Las Vegas".
This hotel-casino comes with four different types of insanely gorgeous suites (with amazing views of the mountains surrounding Las Vegas) and one type of villa.
The suites are over 600 square feet. The biggest one, called the Salon Suite, is 1,817 square feet. They all come with a whole bunch of attractive amenities that will make your stay an exceptional one. Such amenities include floor-to-ceiling views of the mountains and the Wynn Golf Course, touch-screen curtains, lighting, privacy controls, room service, access to the private fitness centre and Tower Suite pool, twice daily housekeeping, complimentary Internet, and access to the exclusive entrance and registration lobby.
The villas, called the Fairway Villas, are considerably bigger than the suites. A one-bedroom villa is 2,411 square feet, and a two-bedroom villa is 3,224 square feet. Guests who stay at the villas have access to the same amenities as those that come with the suites. They also get to enjoy private balconies, massage rooms right in each villa, marble bathrooms, and an exclusive private-drive entrance.
Not only does Wynn boast comfortable and lavish suites and villas, but it also offers a slew of incredible Forbes Travel Guide award-winning restaurants, ShowStoppers shows at its elaborate theatre, a luxury car dealership, four exclusive clubs, a golf course, and, of course, a posh 111,000 square foot casino.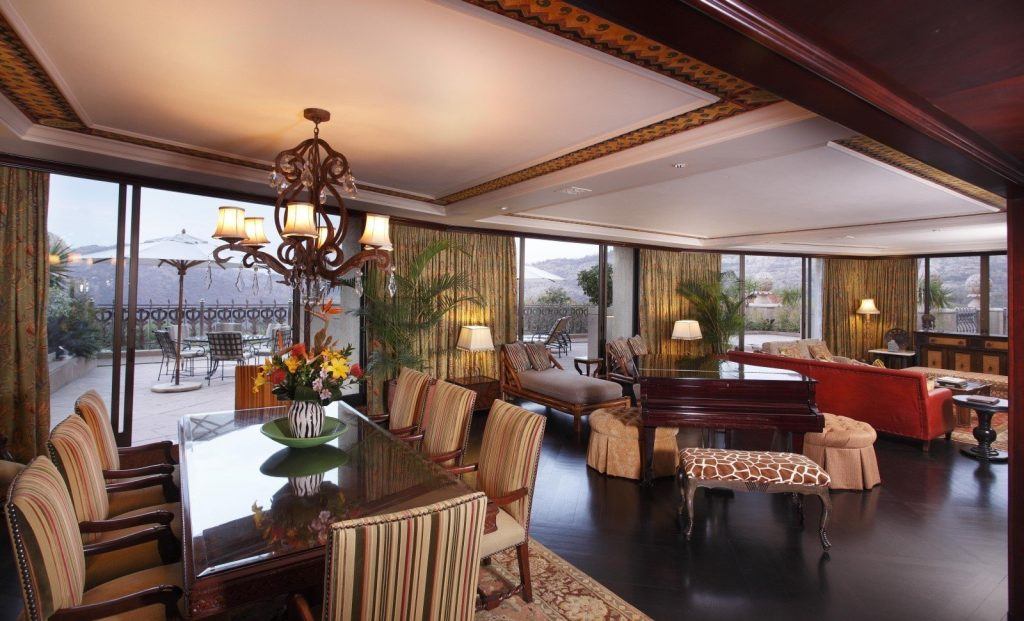 3. Sun City Casino Resort (South Africa)
This resort is nothing to scoff at. It's a gigantic place that features four hotels, a private game reserve (where guests can go on a safari), a water park, top-notch restaurants, two golf courses, and a casino that features at least 850 slots and 40 gaming tables.
Even more so, the hotel rooms are stunning. The Cabanas hotel is the most affordable one out of all four hotels at the resort. The Palace of the Lost City, on the other hand, is the most extravagant one. In addition to some affordable standard hotel rooms, this palace offers Royal Suites, which come with private butler service, King Suites, which come with spa baths and a library, and African Suites, which come with Jacuzzis and Grand Pool views. The African Suite is the biggest suite in the entire casino resort.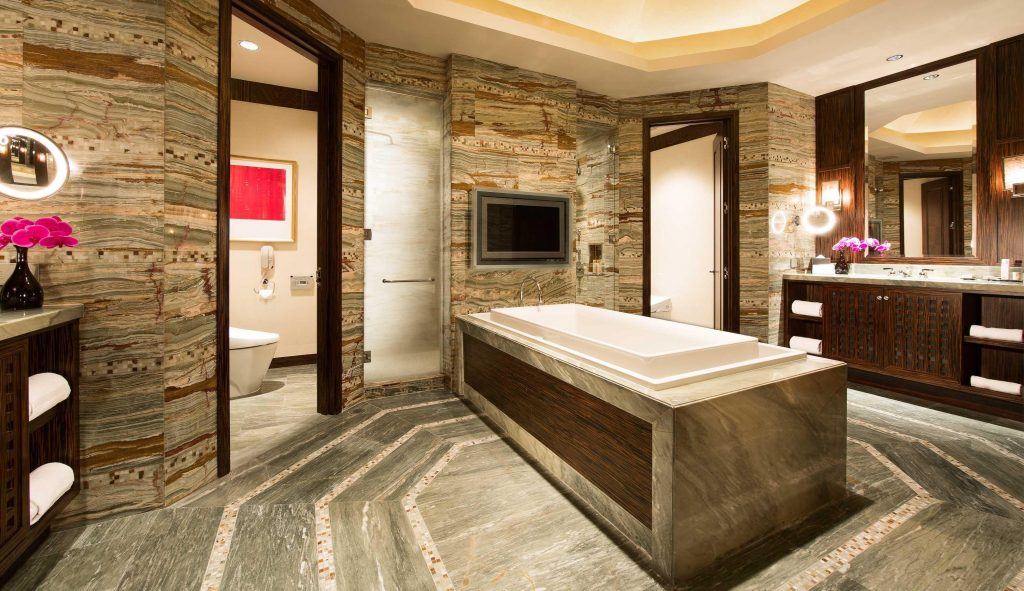 4. The Venetian Macao (Macao, China)
Often described as the destination in Macao, this Venetian hotel is much fancier than its sister hotel in Las Vegas. This hotel provides seven different types of ultra-luxurious suites that are over 700 square feet. The Famiglia Suite, which is specially designed for families with video game consoles, DVD players, and bunk beds. The Cielo Suite is the biggest one at 3,830 square feet.
In addition to its incredibly luxurious suites, the Venetian boasts over 30 restaurants featuring various cuisine from around the world, garden swimming pools, a play zone for children, extensive recreational facilities, and a gigantic casino floor that is nearly 10.8 million square feet.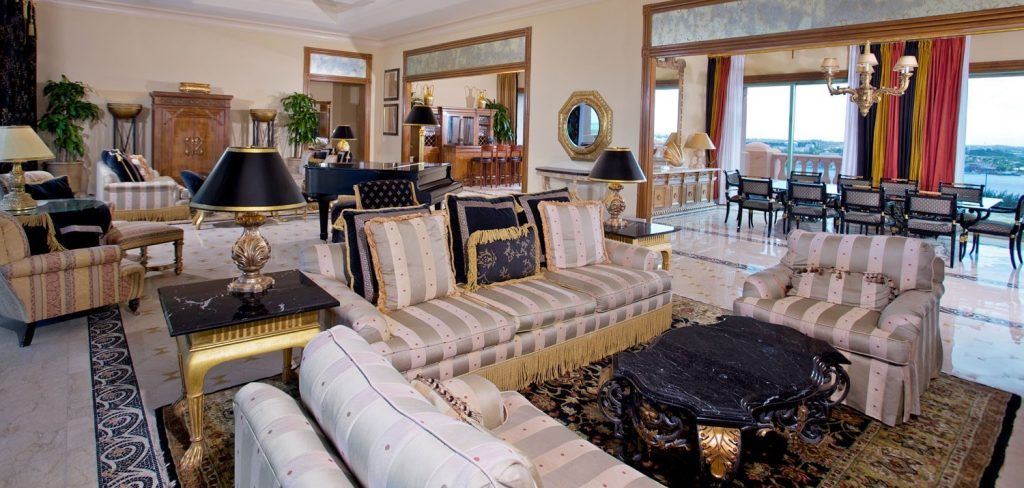 5. Atlantis Resort and Casino (Paradise Island, Bahamas)
This hotel casino is one of the most expensive ones in the world. In fact, its Bridge Suite costs $25,000 per night!
Not only does this hotel casino offer 1,000 slot machines and 78 gaming tables at a lavish casino, it also offers a world-renowned spa, a luxurious golf course, a water park, a marine habitat, a Dolphin Cay white sand beaches, a theatre, and a nightclub.
This resort offers many different types of hotel rooms and suites at varying prices. The Cove Atlantis, The Reef Atlantis, and Royal Towers are the most luxurious hotels within the resort. The Royal Towers is the fanciest one of them all, though.
The building was built with the ultra-luxurious folks in mind. Anyone who stays there has complimentary access to the water park, 11 pools, the Atlantis Casino, and the Dig & Ruins Lagoon. Here you will find the famous Bridge Suite there. In addition to the Bridge Suite, you can choose between standard hotel rooms and four different types of suites.
Let's talk about the Bridge Suite, though. The living room alone is 1,250 square feet and features a grand piano and twin entertainment centres. The dining room has a 22-karat gold chandelier. There is also an 800 square foot balcony with views of the water, a master bedroom with a separate lounge, and two walk-in showers and whirlpool tubs. The most impressive feature is the fact that the suite comes with a permanent staff of seven.