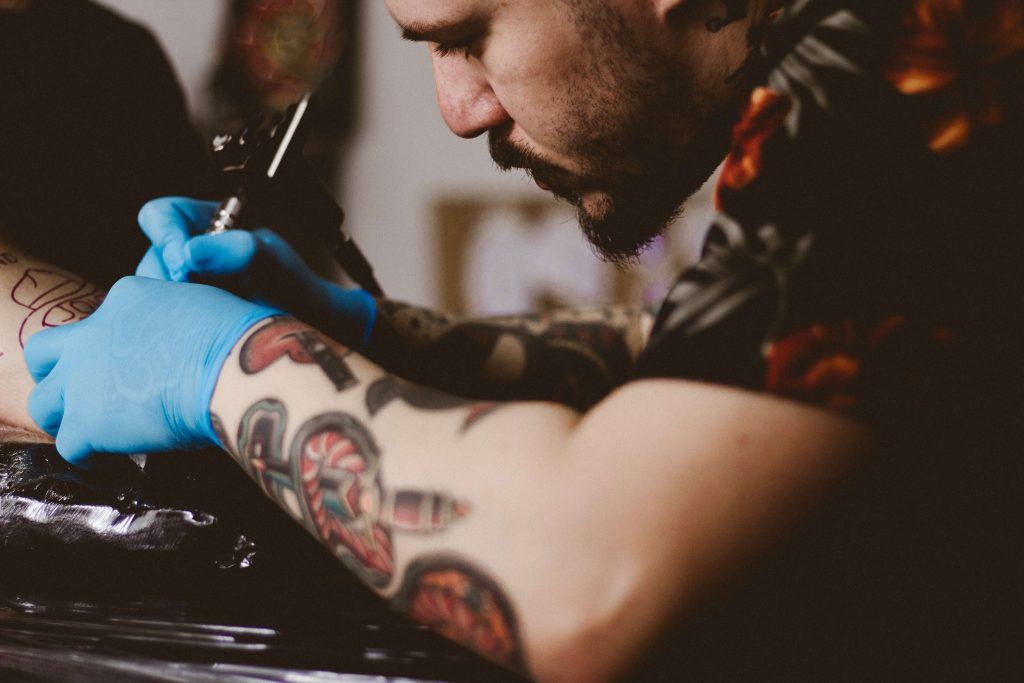 Tattoos are considered one of the most courageous ways for someone to express a their identity. Sport is also something that provokes a lot of passion in people. So when tattoos and sport collide it can be quite an emotional blend.
Unfortunately, a cheeky bit of body print doesn't always turn out to look as cool as expected. Here are the 10 worst sports tattoos ever.
Lionel Messi's "Andy Carroll" Tattoo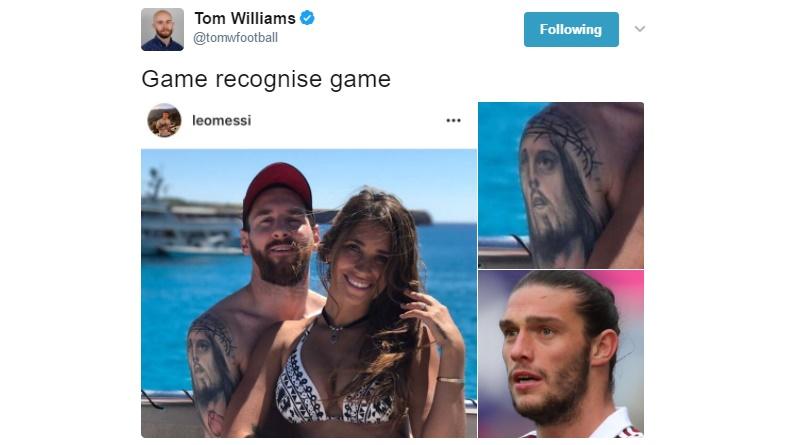 Barcelona attacker Lionel Messi is widely regarded as one of the finest players to have ever played the game of football. The Argentine international has a number of iconic tattoos on his body and added the latest to his collection earlier this year.
Awkwardly, in an effort to have the image of Jesus Christ tattooed on his arm, it ended upresembling the face of West Ham target man Andy Carroll more. Or maybe it is actually Messi expressing his admiration for the former Newcastle front man!
O.J. Simpson Tattoo… Really?
The former NFL player and Hollywood actor had it all and threw it all away. He was an American sweetheart when he was starring as Detective Nordberg in the Naked Gun movies. However, on 12th June, 1994 everything changed. Simpson was arrested on suspicion of the double murder of Nicole Brown Simpson and Ron Goldman.
More than 100 million people tuned in to watch Simpson found "not guilty" in a shock verdict. Bizarrely, one man decided to get a tattoo of O.J. Simpson on his arm. Why? God only knows!
Clint Dempsey Seattle Sounders Tattoo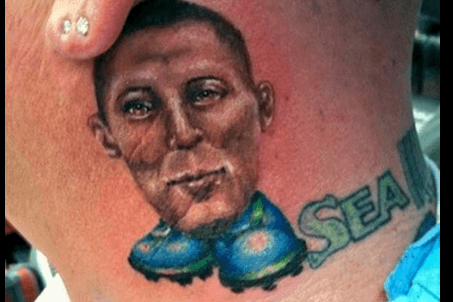 Seattle Sounders forward Clint Dempsey is a respected US soccer player. He has earned 134 caps for the national soccer team and scored 56 goals.
If a fan of Dempsey decides to get a tattoo of the player then that would be a respected decision. He's quality.
The sticking point comes when the tattoo ends up looking like a character from one of those Super Mario Bros games.
Where is his torso? Where are his legs? Also, why does it look more like Barack Obama?! It's ridiculous!
I Slept with Shaq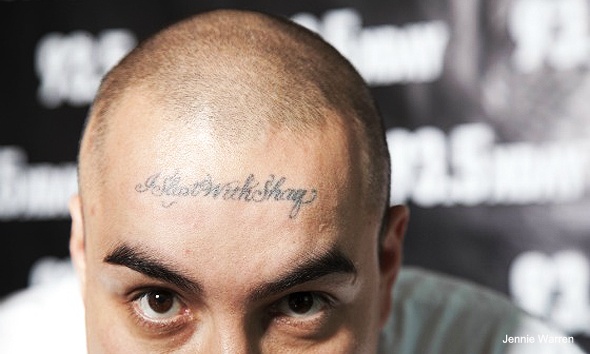 Former NBA star Shaquille O'Neal is a legendary sportsman. He was a four time NBA championship winner and three time NBA MVP winner. Thousands of basketball fans have tattoos dedicated to the great man. Perhaps having the words "I Slept with Shaq" tattooed across your forehead is a step too far.
The Miracle of Istanbul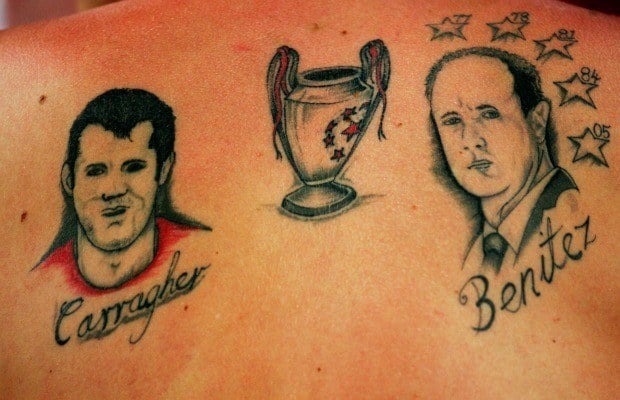 The 25th May, 2005 will remain forever etched in the memory of Liverpool football fans. It was the day their side came back from 3-0 down at half-time to defeat AC Milan on penalties to win the Champions League trophy.
What better way for a Reds fan to pay tribute to the triumph than getting a tattoo? It's a shame that Jamie Carragher looks like an ogre, the trophy resembles an egg cup, and Rafa Benitez appears to be extremely constipated.
Manchester City 2011 Champions League Winners Fail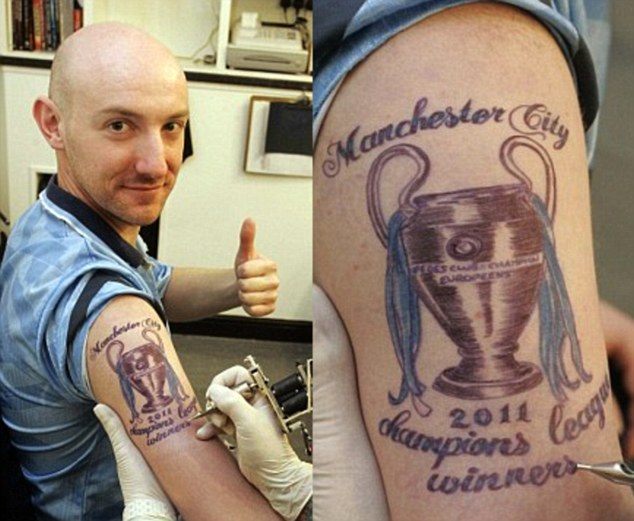 In 2008, the Abu Dhabi United Group took control of Premier League football club Manchester City. The owners immediately began to invest in the club and stated an intent to make them one of the biggest clubs in the world.
One fan decided to show faith in his side by getting a tattoo in 2009 that made the bold claim that the Citizens were 2011 Champions League winners. He was wrong.
That season they were knocked out by Dynamo Kiev in the Europa League Quarter Finals.
Ranger Double Whammy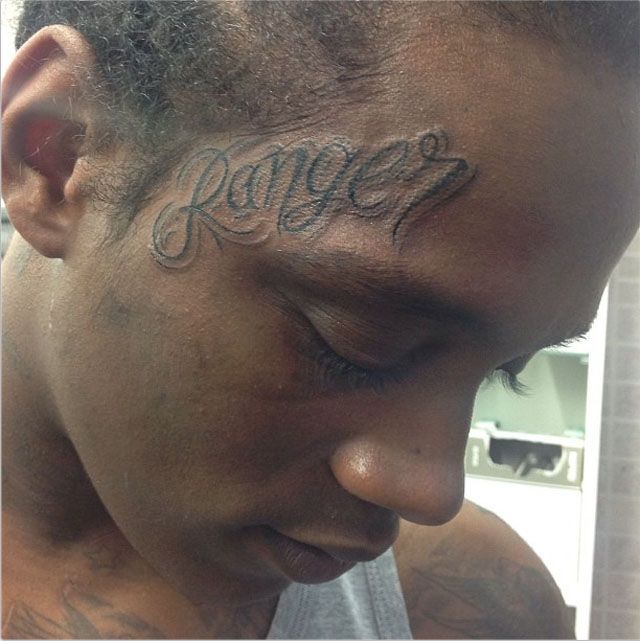 Former Newcastle United striker Nile Ranger was once tipped to become the next big thing in English football. He had it all. Except a brain.
A series of controversies and behavioural problems has seen him sacked from a number of clubs. He is also the tattoo gift that keeps on giving.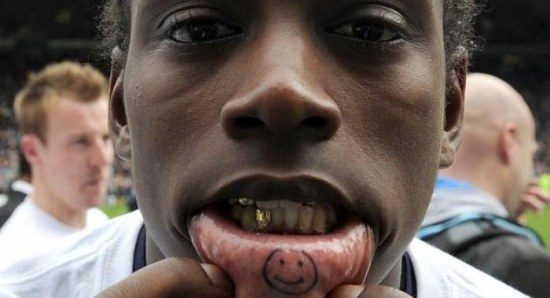 If the tattoo of his own surname on his head wasn't enough to make you cringe then the smiley face emblazoned on the inside of his bottom lip should be!
Leeds and England Full Face Effort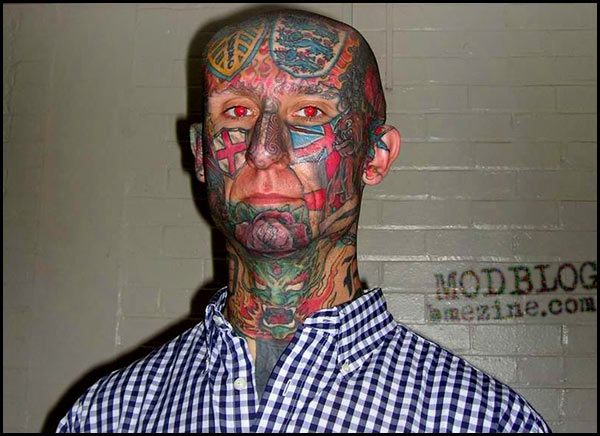 OK, so you support Championship club Leeds and you follow the England national team around the world. How do you display your commitment to both of those sides? Wear the kits? Buy a scarf? Or just cover your face in a complex mix of tattoos dedicated to both teams? Yeah, that seems more reasonable.
Only this man knows why he decided to go this far with his tattoos but perhaps he's suffering from the serious but misunderstood problem of tattoo addiction.
Mental Middlesbrough Motif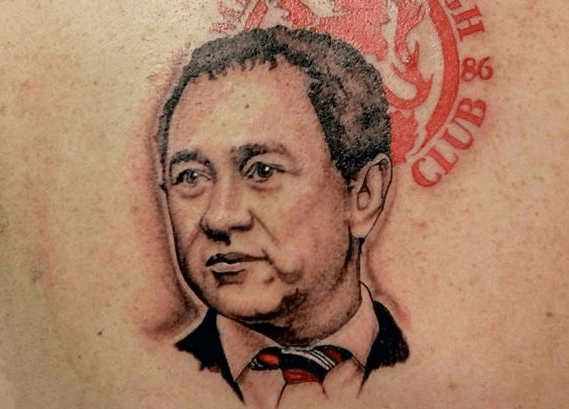 Middlesbrough owner Steve Gibson has long been held in high regard with the club's fans. When he took over running of the club, the Boro were on the verge of liquidation in 1986. He led a consortium to buy the club in 1993.
Since then he has seen the club win the 2004 League Cup, finish runners-up in the 1997 FA Cup and the 2006 UEFA Cup. To show their appreciation, one Boro fan got Gibson's face tattooed on his body. Obviously…
It's Tebow Time!
Former NFL player Tim Tebow divided opinion during his time playing American football. Undoubtedly a talented player, many felt he was overrated.
One fan felt it necessary to get a tattoo based on Tebow's catchphrase of "Tebow Time" with the sportsman interpreted as a Minotaur, naturally.