10 Free Things To Do In Vegas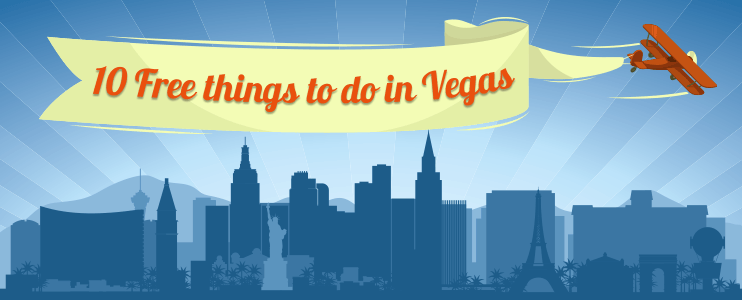 Las Vegas is often seen as a dream holiday destination. That's because it's hella expensive. The cost of travel, accommodation and activities can all add up quickly. The good news is Sin City could actually be ticked off your bucket list for a lot cheaper than you might imagine.
Jeremy Handel from LVCVA.com, the official Las Vegas Convention and Visitors Authority, says:
"Las Vegas provides an amazing experience for visitors at all different budget levels. This is a destination that encourages experiencing new things and exploring all that our resorts and attractions have to offer. Being the entertainment capital of the world involves more than the shows and events, it encompasses the entire Las Vegas experience."
Here's a look at just some of the things you can do in the city without parting with your hard-earned cash.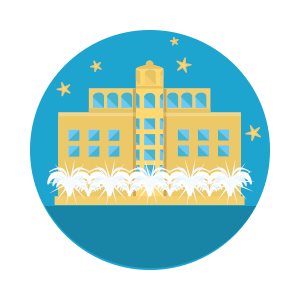 Fountains of Bellagio
The first free place to visit is the Fountains of Bellagio. The iconic water and light display situated outside the Bellagio casino is choreographed to famous pieces of music. Previous performances have included "Time To Say Goodbye", "My Heart Will Go On" and "Viva Las Vegas".
Standing there being dwarfed by giant spurts of water is one of those once-in-a-lifetime moments you have to experience and you can… for free.
Silverton Hotel Aquarium
It is said that watching fish can help to lower stress levels and bring peace and tranquillity into your life. Well, it's a good job that the Silverton Hotel has a massive 117,000 gallon aquarium full of the little guys, and some not so little guys.
The aquarium holds over 5,000 fish including sharks and stingrays. And guess what? There are daily live mermaid shows too. The best bit is, there's no charge for letting your eyeballs get lost in this underwater kingdom.

Fremont Street Experience
The Fremont Street Experience is a pedestrian mall located in the Downtown area of Las Vegas. It's famous for its LED display canopy that boasts 12.5 million bulbs to create some stunningly beautiful and often trippy light shows.
The sound system was also upgraded in 2001 to a huge 550,000 watts of power. It's loud, bright and most importantly, free.
Red Rock Canyon National Conservation Area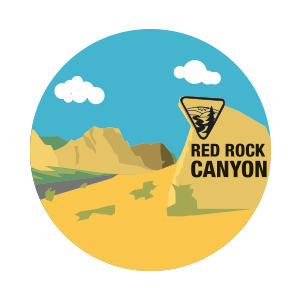 You can always rely on nature to offer you a free gift.
The Red Rock Canyon National Conservation Area is breathtakingly beautiful and easily accessible, just 15 miles out of the city.
You can enjoy heaps of free outdoor activities at Red Rock Canyon, like hiking and rock climbing.
There's a popular bicycle tour route too and for added weirdness, stop by the replica ghost town of Bonnie Springs.

Drink Whiskey at VomFASS
Whiskey can often divide opinion. Either you love it or you hate it. However, if it's available to drink for free then we think even the most anti-whiskey individual can have their head turned.
VomFASS can be found in the Grand Canal Shoppes and a free whiskey drinking experience is offered here regularly.
Just turn up, prepare your taste buds for some single malt heaven and get ready to learn a lot of stuff you never knew about whiskey.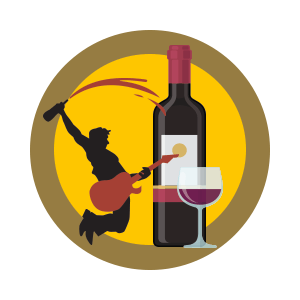 Rock 'n' Roll Wine Tastings
What's that? Free wine? Yes, this is a real actual thing! The downside is that the wine tasting sessions are only open to members of the Rock 'n' Roll Wine Club.
You can either pay an annual membership to take advantage of the regular tastings or if you already possess a membership, then you can sample a wide range of wines on the house.
Circus Acts at Circus Circus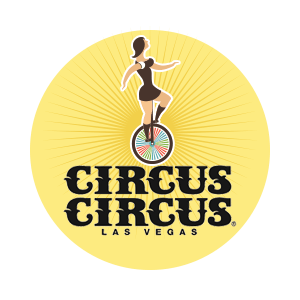 This might come as a surprise to you but at Circus Circus it is possible to experience… yes… a circus.
Circus acts like acrobats, jugglers and unicyclists perform for a 10 minute period every half hour between 11am and midnight. Only 60 seats are available so make sure you get there early to avoid disappointment.
Hershey's Chocolate World
Our theory is that deep down, everybody has a chocolate-loving gremlin living inside of them. Come on, admit it, you love the brown stuff.
Chocoholics will be delighted to hear that Hershey's has a factory located in Las Vegas that offers free tours.
The 13,000 square foot Chocolate World contains over 800 varieties of Hershey's branded chocolate included Reese's peanut butter cups, Jolly Ranchers and Twizzlers. Turns out chocolate heaven is nearer than you thought.
Las Vegas Strip Soothsayer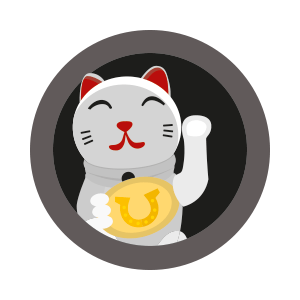 You'll be surprised at how many people don't know about this little gem of an attraction at the Cosmopolitan.
The 9-foot tall chrome Lucky Cat is just waiting to hand out a selection of free gifts and prizes. All you need to do is place your hand on his paw and you will be given a fortune cookie with the potential to earn free drinks or even room stays.
Impress your friends by sharing this free Vegas hotspot and you'll make yourself look like you're down with all the local knowledge.
Welcome to Las Vegas Sign
What better way to end this list than with the obligatory visit to the "Welcome to Las Vegas!" sign.
 If you do it then of course, you'll feel like a corny tourist. However, if you don't do it then you know you're probably going to regret it for the rest of your life. Take as many selfies as you like and of course, bonus points for the mid-air jump pic. Go on, just do it.