10 Things to Do at Home During a Pandemic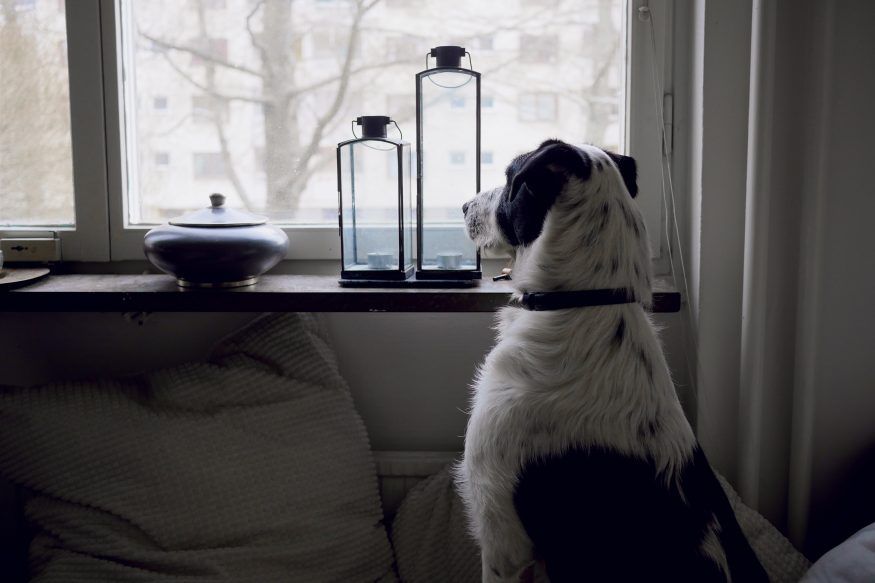 So as the global pandemic keeps spreading at a rapid rate, the lockdown laws look set to tighten and stick around for a bit. We're in it for the long-haul.
Whilst the first week of working from home, or not working at all if you're in the service industry, seemed kind of fun and novel, that might be wearing off now you've run out of things to do.
As you reach for the sugar and the carbs and thank your former self for renewing your Netflix subscription, you wonder why it is that with all the time in the world to binge on shows you're not feeling so great. Your waistline's bigger, your skin is sallow, you've forgotten what birds sound like.
But fear not, we're all in the same boat and we want to share with you our top tips for making being stuck at home FUN. Here are 10 things you can do at home during the pandemic:
1. Catch Up With Loved Ones
How often have you and your friends moaned that you never see each other because you're too busy? That's the bane of most people's existence these days.
Modern life is go go go, with emails and social media stealing your time and attention every few seconds.
Now that you're stuck at home it's the perfect excuse to set up a video chat with friends and relatives from around the world.
Grab a drink of your preference too so you can act like you're in a bar or café together, or prepare a meal and then set up the chat so it's like you're eating out together.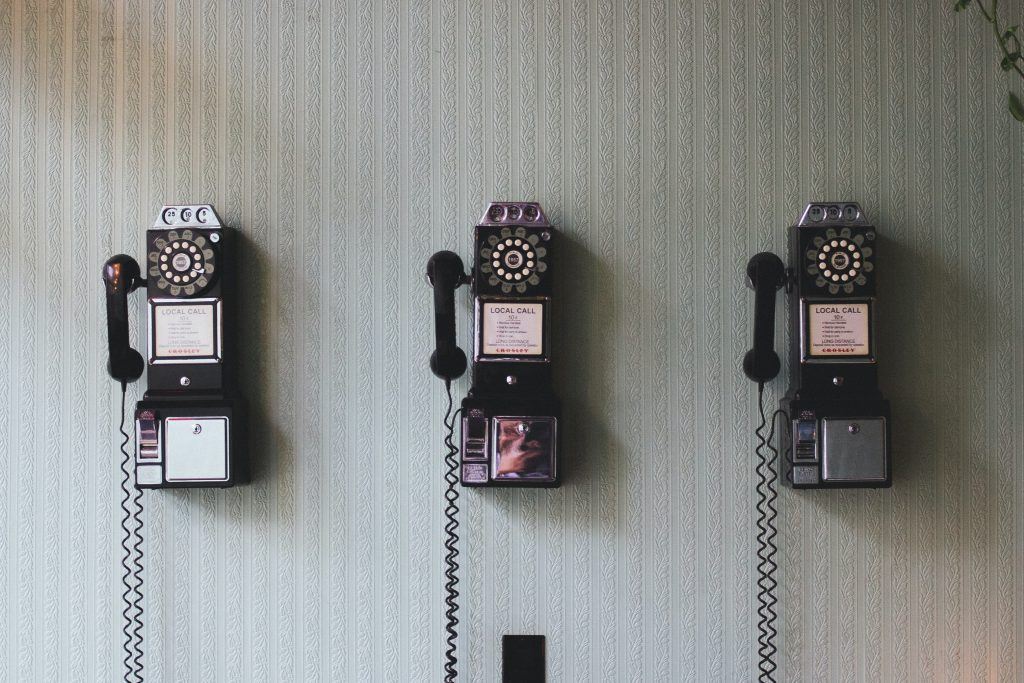 Just because you can't be out and about together doesn't mean you can't connect properly and really find out what's going on in the lives of your loved ones.
Remember as well, a lot of people will be feeling lonely and isolated right now so it's even more important than ever to reach out.
2. Learn a New Skill
Always wanted to learn guitar? Fancied yourself as the next Picasso? Envied those people who can nail a handstand? This is your time!
All the things you've wanted to do you can finally focus on. Since you can't go out you may as well use the time wisely.
There are so many free tutorials out there on YouTube where you can learn from someone who will take you through each stage step by step. Be it singing, a language, or dancing, the internet is full of tools for us to use.
Once you start to see your progress you'll feel amazing, and even if you don't get brilliant at whatever it is you're learning, you're still investing your time wisely and in yourself.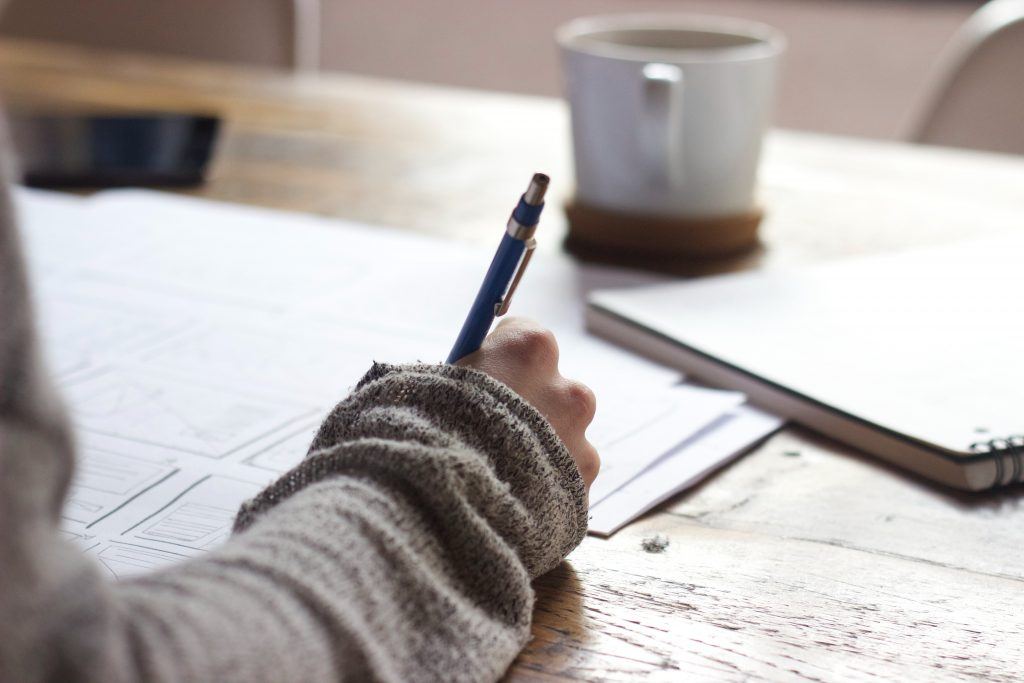 It'll be also be great to use your brain and body in a new way and have something to show off about with your friends when this is all over.
3. Tidy Up Your Space
Marie Kondo's Netflix show really took center stage last year and if you didn't get round to checking her out, now's the time.
Her approach to tidying up will transform your life. As the world goes through a massive upheaval it's the perfect opportunity for you to find what sparks joy in your living space.
Once you've cleared all the cobwebs of winters past, by the time your normal routine rolls back around you'll take it on with a new spring in your step.
4. Play Games With Others
With all this extra time on your hands, it's time to tackle one of the hardest games to master. You've got plenty of time to get your head around the tricky rules!
If you don't have anyone to play with, why not play computer games against others online instead?
Many gaming companies are part of the #PlayApartTogether campaign, which encourages players to follow WHO guidelines but means you can still interact with others.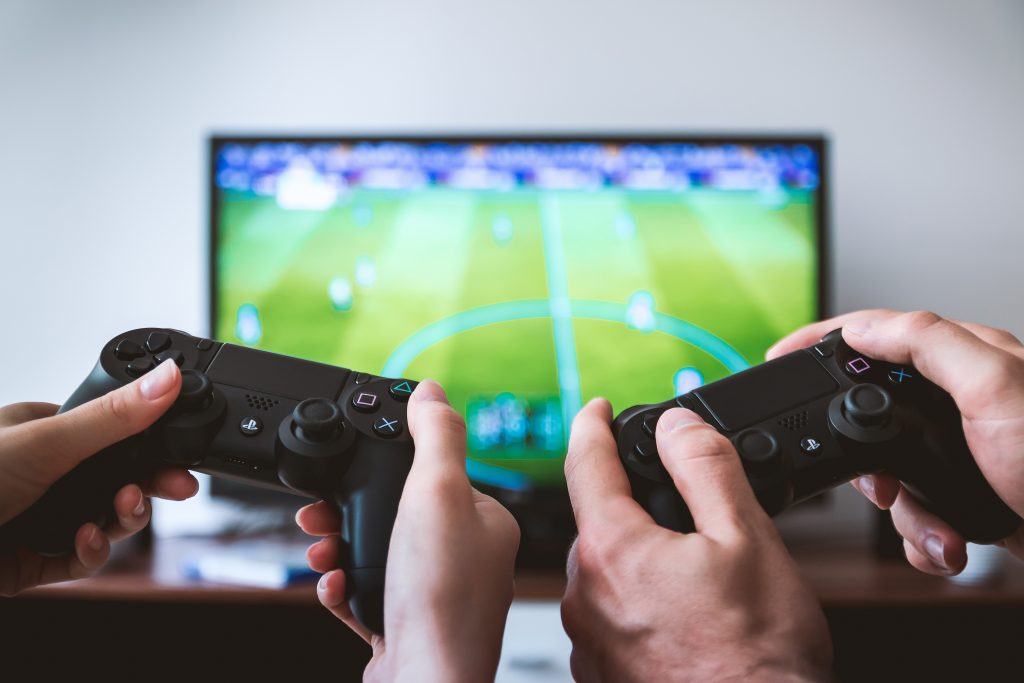 If you don't want to play games, why not stream others playing instead? There are tons of great streamers out there, like the ones on our list of the top poker players to follow on Twitch.
5. Get Crafty
They say that art feeds the soul and what better time to explore your creativity than now? With jobs being cut left, right, and center, many are feeling the pinch on their purses. But with birthdays still coming up you want to make those celebrating feel the love.
Make them something! Or, if you're not feeling confident enough in your abilities, just make some decorations for your own house and jazz the place up.
There are millions of ideas on Pinterest for how you can turn old cartons and bottles into some epic furniture additions. This is a great activity to do when you're stuck at home!
Not only will you have something totally individual and personalised, you'll also get the creative juices flowing in the brain – and that's fantastic for mental health.
6. Plan That Trip of a Lifetime
You've always wanted to get away and tour the world or hire a van and drive across Oz. Whatever your dream trip has always been can finally have the attention it deserves and needs.
With the internet at your fingertips you can do all your research now. Check out blog posts, travel guides, and social media for ideas of where to stay, what to eat, and all the must-see landmarks.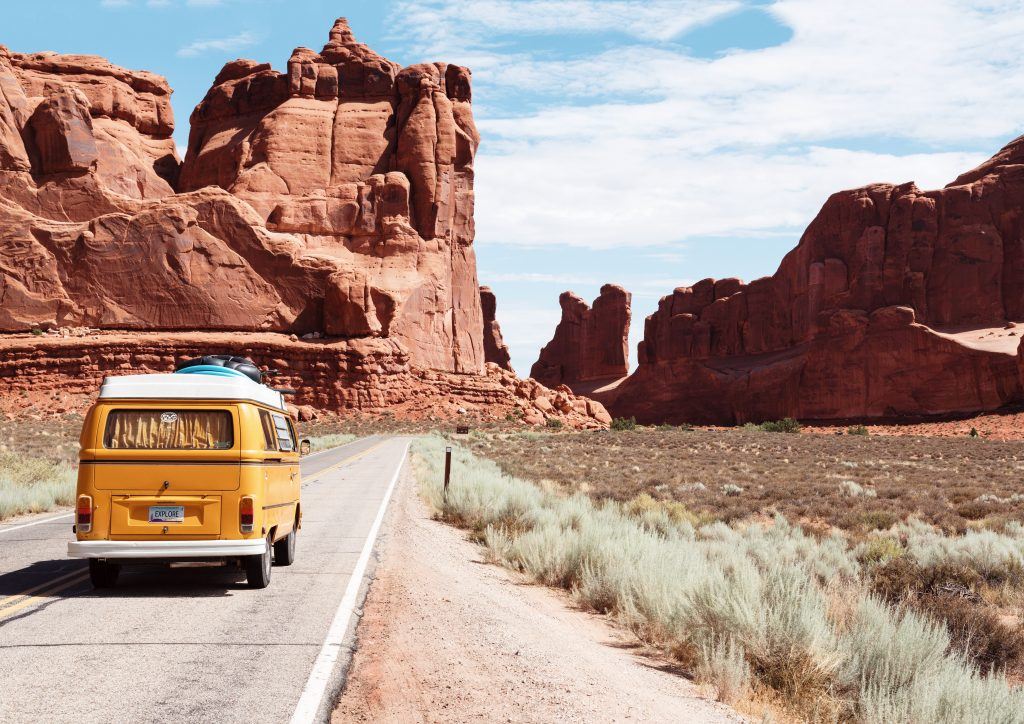 There's also a load of great 'experiences' offered where locals will show you round their fave haunts so you can get a taste of the real stuff.
With all the dreaming of beautiful places, the time spent indoors will fly by.
7. Become a Movie Buff
We all know someone who's seen every film by every great director and sometimes these conversations can leave you looking a little dry and uncultured. When you're working full time it can be a struggle to fit big films. But now you've got all the time in the world.
Swap out time down at the pub with a classic movie. Maybe you could set up a group with your friends where you pick a different film each week, then check back in and review it.
Or if there's a particular director you're interested in, use this time as a chance to delve right into their psyche. You'll find similar themes cropping up across their work and it'll give you a look into how their mind works.
8. Hone Your Social Media Branding
Since you can't network in real life everything's now online, including how you interact. So if you've been wanting to rebrand yourself, now's the perfect time.
And the best thing? It won't cost you a dime.
As well as giving your own profile a makeover it's worth thinking about who you want to follow. It's a well-known fact that what you feed your mind with, you become. So follow positive channels and remove the ones that make you feel like your life sucks.
9. Try Out Different Recipes
Eating out is no longer an option and ordering takeout every night might make your clothes too tight, not to mention the strain on your wallet.
If you've ever watched MasterChef and boasted, 'I could do that!' let's now see if you know the difference between a shallot and a I-shall-not-burn-this.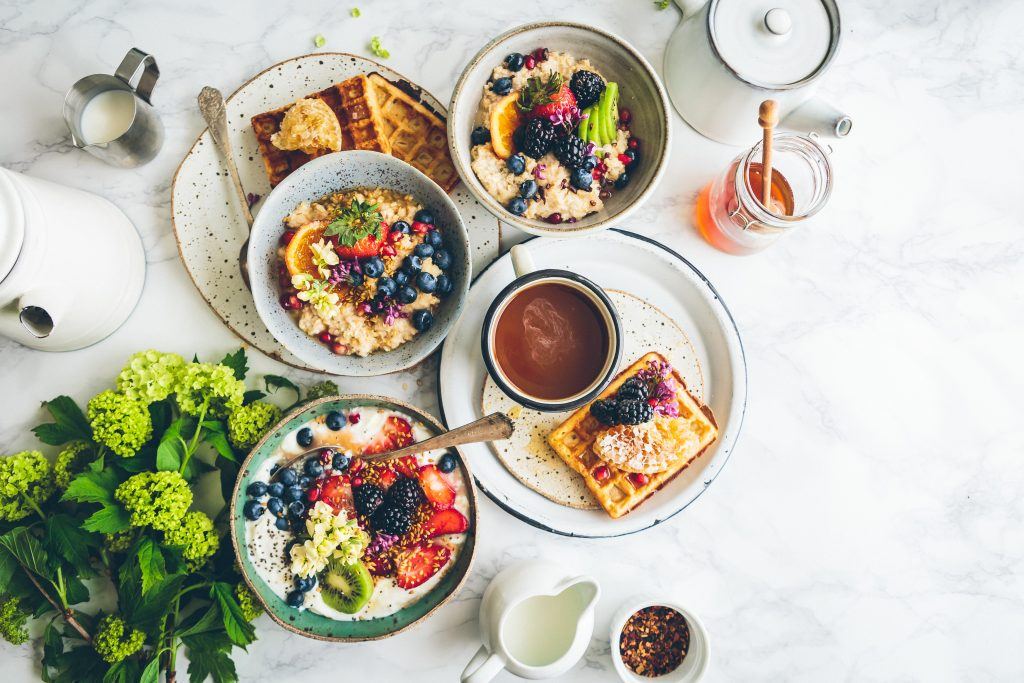 There are so many cooking channels and Instagram accounts bursting with ideas. But if you want to go it alone then it's another great way to get creative. With supplies dwindling and queues for the shops growing, it's time to rustle something up with what you've got instead.
Think of this as a dress rehearsal for the fabulous dinner parties you can wow your friends with after the lockdown.
10. Get Your Dream Body
Whether you've always dreamed of a more muscular physique or losing/gaining a few pounds to get to your healthy weight – now's your time to achieve it!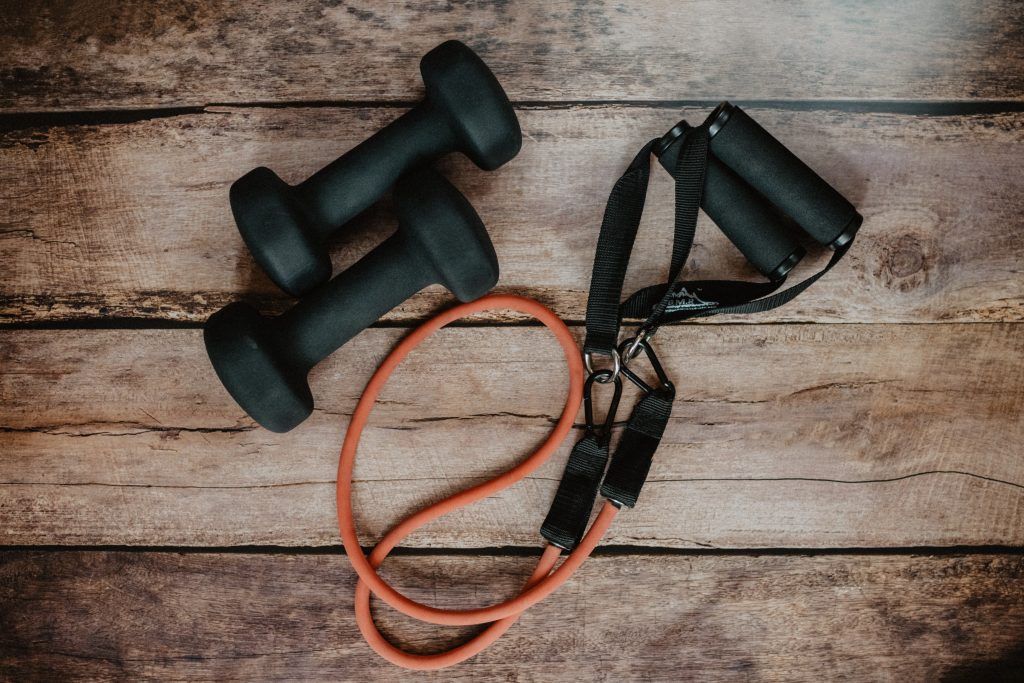 There are so many channels on YouTube offering free exercise classes that don't require any equipment. This means it's one of the best things to do at home!
Why not set yourself a routine at the start of the week where you choose the videos you want to do for each day?
Pick something that works for YOU. There is no right or wrong here. Remember to drink lots of water, though – staying hydrated is key!
We'd love to know how you get on trying out these tips. If you've got some more of your own, please share them. And remember to stay inside!