The old saying goes that whatever happens in Las Vegas, stays in Vegas. Unfortunately, the rise of social media now means that there are no secrets in Sin City with photographic evidence shared worldwide instantly.
Here's a look at 10 people who are probably regretting what they did in the gambling paradise.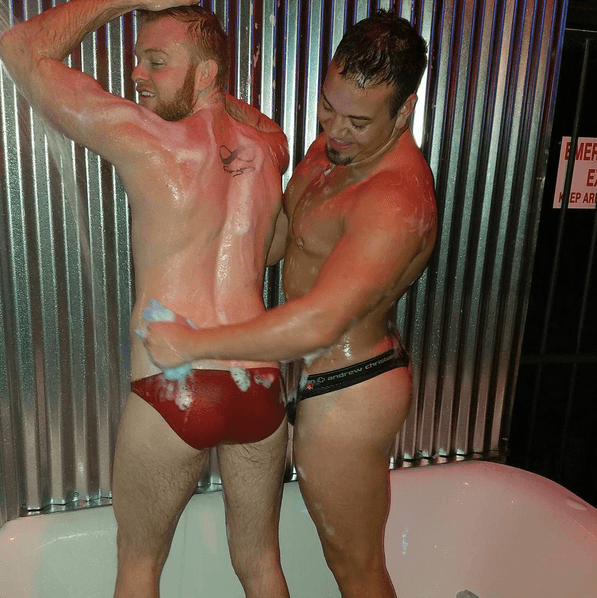 We live in an age when the objectification of women is deeply frowned upon. Yet, it still seems acceptable to smother scantily clad men in soap suds and make them dance erotically like these two guys. The guy in black trunks does seem to be having a more enjoyable time than the guy in red trunks who does look as if he's unsure if she should be having a good time or not! However, let's please spare a thought for the 10% of men that participate in this act purely due to peer pressure and their own pride getting the better of them. Remember, it's only your body, not your mind!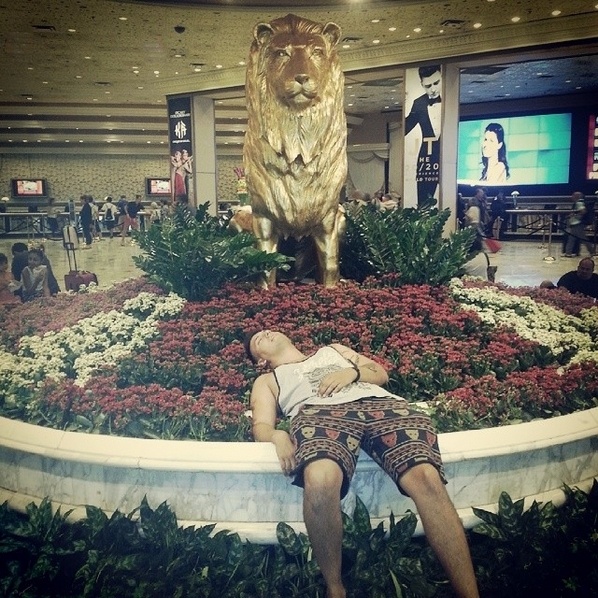 You know, we've all been there before. You drink too much on a night out. Suddenly, you experience a bad case of the sleeps. Any bed will do. Even a flower bed! It just so happens that this party goer stumbled upon one of the most neatly kept flower beds in Las Vegas. If you are going to hit Vegas, then hit it hard. Just make sure you cause as little damage to the flowers on display as possible! Especially if the said flower bed is located in the lobby of the MGM Grand Hotel and Casino!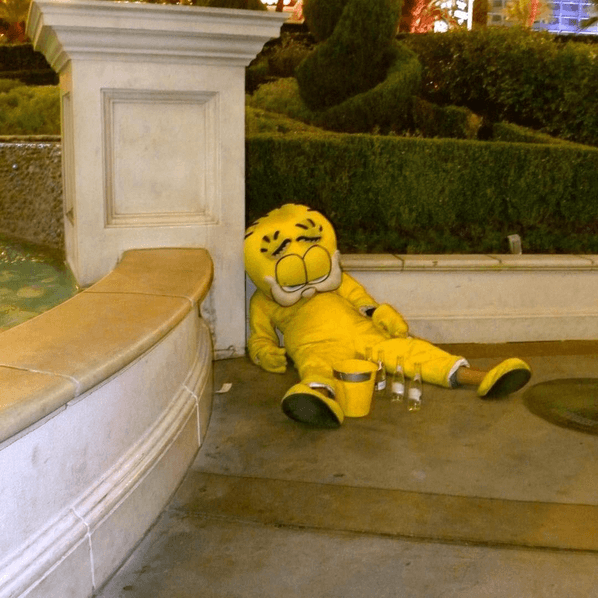 The time was always going to come when one of the leading Warner Bros. Cartoon characters would crack under the pressure of expectation and fame. It turns out the first to crack was the mischievous budgie Tweety Pie. Clearly, years of entertaining fans at the expense of Sylvester the cat have now pushed him over the edge.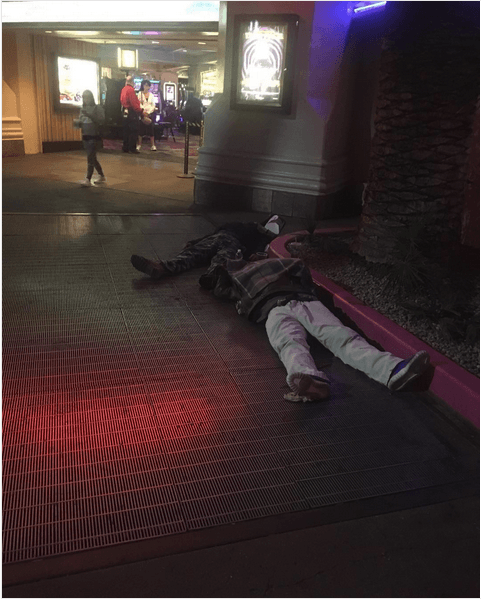 The world can be a cruel and cold place. If you don't have somebody to watch your back then who knows what could happen. Everybody should have a buddy they can rely on. That buddy who will make sure you get home safe if you drink too much. Or, in this instance, the buddy who will wait for you to get absolutely obliterated and then proceed to follow suit. It isn't quite clear which one of these two hit the deck first. Whoever went second, one of these guys saw their buddy stack it on the pavement and thought "yeah, that looks like a good idea, I'll join them!". You had one job, buddy!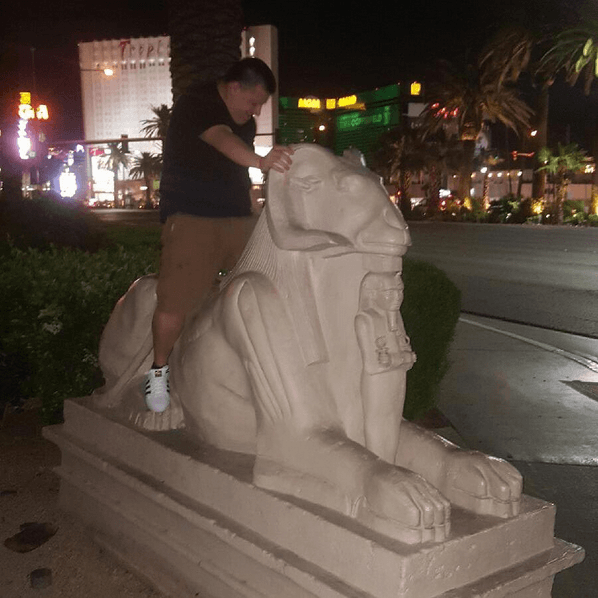 Tourists often visit Las Vegas to gamble, party, and dry hump the local statues… sorry, what? Dry hump the local statues? Yep, that's what I've got written here it seems. This relatively ordinary looking man is casually straddling one of the iconic Egyptian-themed statues outside the Luxor on the Las Vegas Strip. We do not think their relationship went beyond a bit of rubbing but it is alleged that tears were seen trickling down the statue's face after this encounter. Disturbing.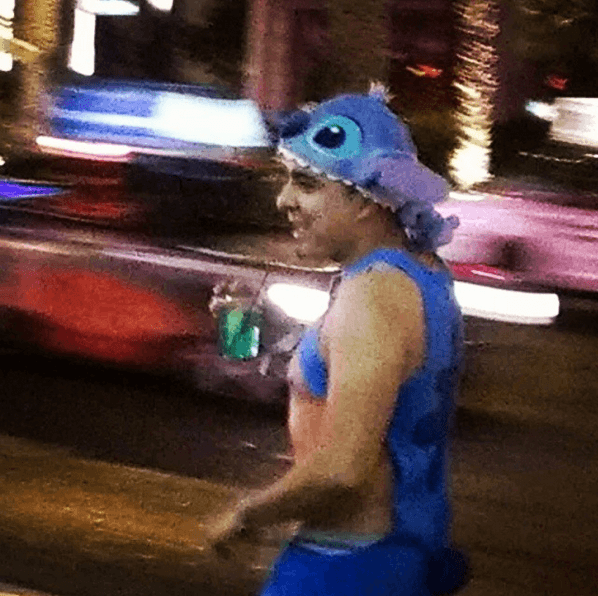 Dressing up as renowned Disney cartoon characters for a drunken night out is fun. Doing that on your average Saturday night in your home town is one thing. Doing it on a massive night out in Las Vegas… when you've chosen your Disney character as Stitch from the below par movie Lilo and Stitch… and you've somehow got your man boob nipples on display. Not cool, man!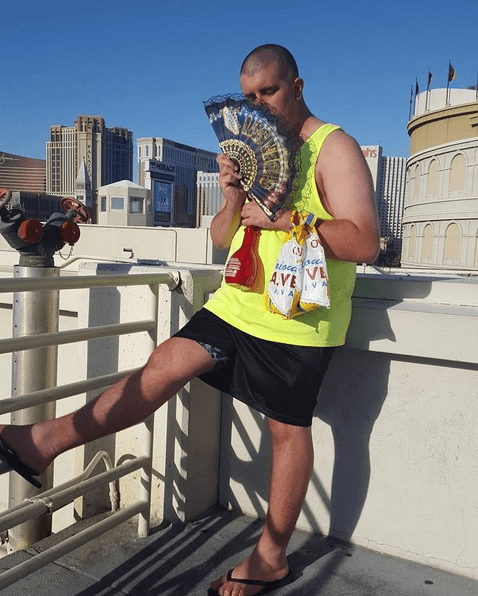 Every Las Vegas trip with the guys has a tipping point. It's that moment when you have gone past the point of no return. In this guy's case, it was the point when he had too gift bags tied to his arm, cradling some kind of bottle in his hand, coyly hiding his face behind a Spanish fan as if he's trying to impersonate Madonna in her Isla Bonita music video. The high-riding shorts showing off a cheeky bit of underwear only adds to the intrigue!
There is nothing quite like a before and after shot. In this example, on the left, we see the fresh-faced young college student who is just about to embark on a life-changing night of alcoholic shenanigans in Vegas. On the right, we see the rugged old drunken veteran who has been drinking for so long that he's transformed into a pirate. Sometimes, there can be such a thing as drinking too much rum! It's also worth noting the budgie he has dangling from his neck. A clear indication of his insanity.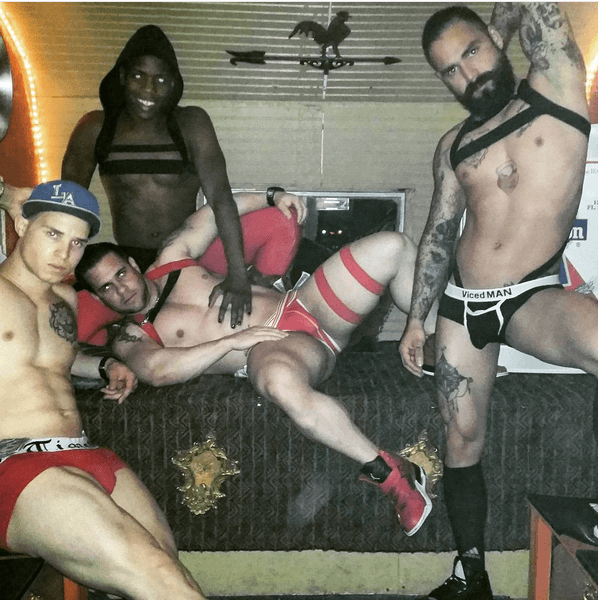 It doesn't matter if you're homosexual, heterosexual, bisexual, or transsexual. No individual posing in this photo will look back on this particular shot and show their family in 10 years time. The guy on the left is too serious, the guy lying down is too relaxed, the guy on the right is too ready, and the guy at the back is having too much fun. You should have said no!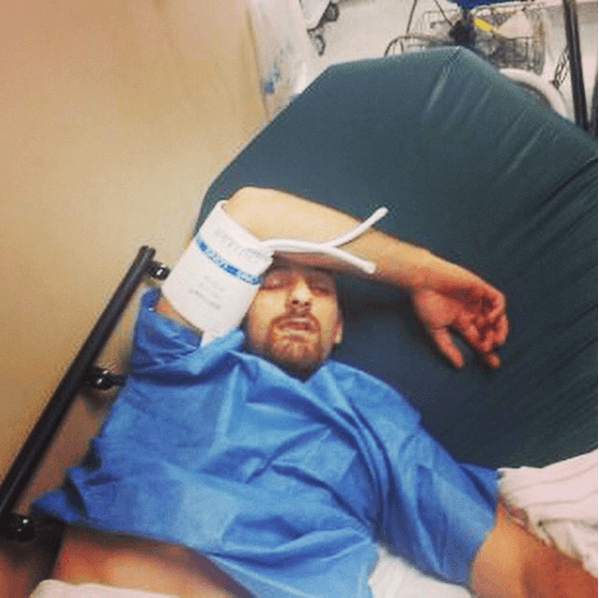 It can happen to the best of us. A quiet night can start with a couple of shots here and there. Next minute you're stacked up on a hospital bed in a corridor ready to be hooked up to a drip to stop you from dying from alcohol poisoning. Before you go out in Vegas look at this image. Don't end up like this guy! If your night out makes you suffer a stroke then you've drunk too much!