10 of the Greatest Sporting Left-Handers
We bet that, like us, you are counting down to International Left-Handers Day on August 13.
It's amazing to think there used to be a stigma about left-handedness. For centuries it was seen as a condition to be mistrusted, even feared.
Maybe that's because the word "sinister" comes from the Latin "sinestra", which means "left hand".
The world of sport, however, has long been immune to such superstition. Some of the greatest sporting stars of all time, as we will see, have favored their left hand over their right.
This list of stellar names suggests, indeed, that a disproportionate number of sporting legends have been southpaws.
1. Baseball: Babe Ruth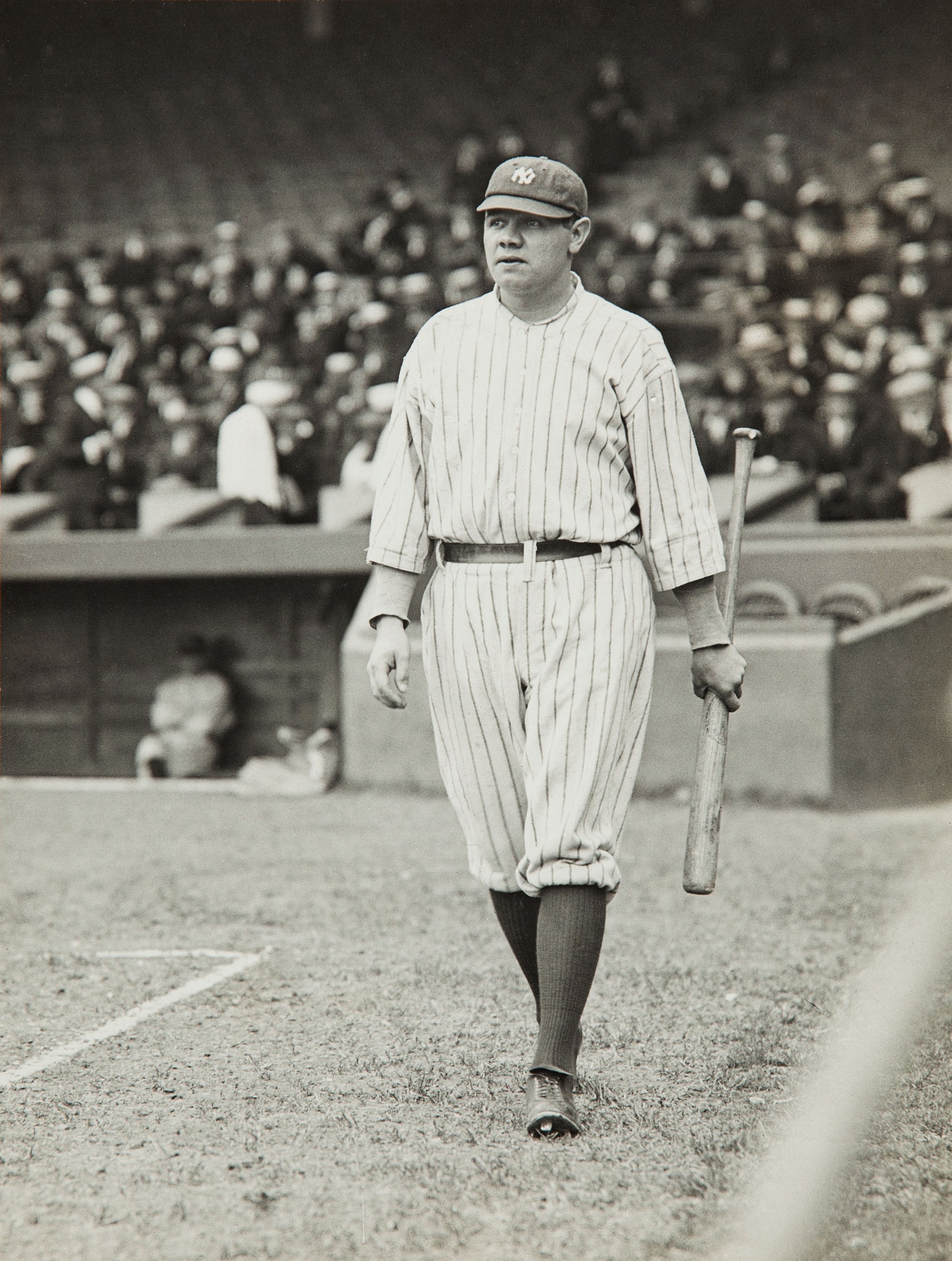 More than 70 years after his death, Babe Ruth is still revered by many as the greatest player in the history of this most quintessential American sport.
Given his exploits at bat, it's easy to forget Ruth started as a pitcher – and a very good one – for the Boston Red Sox. But when he moved to the New York Yankees, the batting records started to fall.
Even now the figures are immense; 714 career home runs, 2,213 RBIs and a slugging percentage of .690. He was a pre-eminent figure in the 1927 Yankees, still regarded as the greatest team of all time.
But it's more than the figures.
Ruth was a charismatic, loveable character adored by the fans who saw him play and the generations of fans brought up on stories of his greatness.
Honorable mentions: Lou Gehrig, Ty Cobb, Shoeless Joe Jackson, Sandy Koufax.
2. Basketball: Bill Russell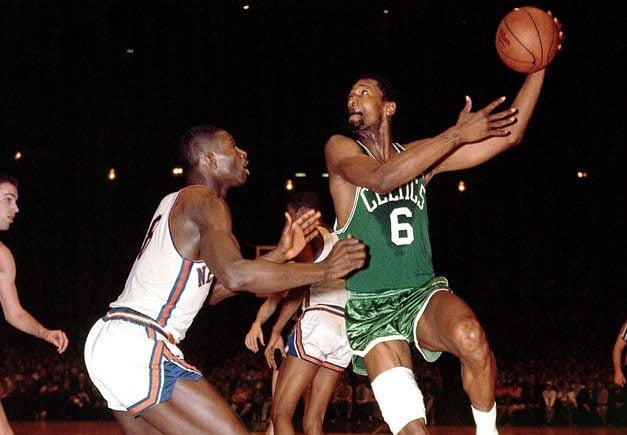 At the heart of the great Boston Celtics side of the 1950s and 1960s was Bill Russell. He won an astonishing 11 NBA championships in his 14-year career with the Celtics – still the joint all-time record for any sport.
Russell was 2.08m tall (6ft 10in) and was renowned, among other things, for his shot-blocking and man-to-man defense.
He led the NBA in rebounds four times, recorded 1,000 or more rebounds in 12 consecutive seasons and is still second in the all-time total rebounds and rebounds per game standings.
He was also a trail-blazer as the first black player to achieve superstar NBA status and the first black coach in North American professional sports.
Honorable mentions: Manu Ginobili, James Harden
3. Hockey: Wayne Gretzky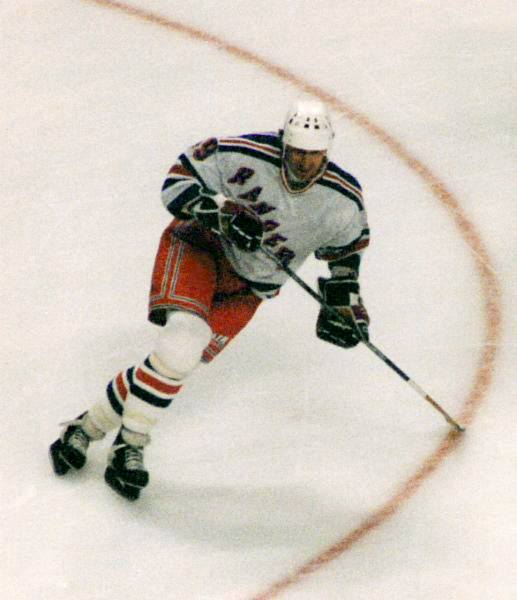 Nicknamed "The Great One" and still widely regarded as the greatest ever to play the sport.
In 20 NHL seasons he became the leading scorer in NHL history, and the only man to score more than 200 points in a season – which he did four times.
He led the Edmonton Oilers to four Stanley Cup triumphs, then moved to the Los Angeles Kings and pioneered the growth of hockey in California.
Although Gretzky is left-handed, it is not always easy to spot such players on the ice because many right-handers hit left-handed!
4. Football: Steve Young
Without question, the finest left-handed quarterback in the history of the NFL.
In 13 seasons with the San Francisco 49ers, he led them to three Super Bowl victories and led the league in passer rating a record six times.
He still holds the record – six – for most touchdown passes in one Super Bowl.
After retiring, Young moved into business and dabbled in acting. He turned down the role played by Brett Favre in the movie There's Something About Mary.
Honorable mentions: Ken Stabler, Boomer Esiason
5. Golf: Phil Mickelson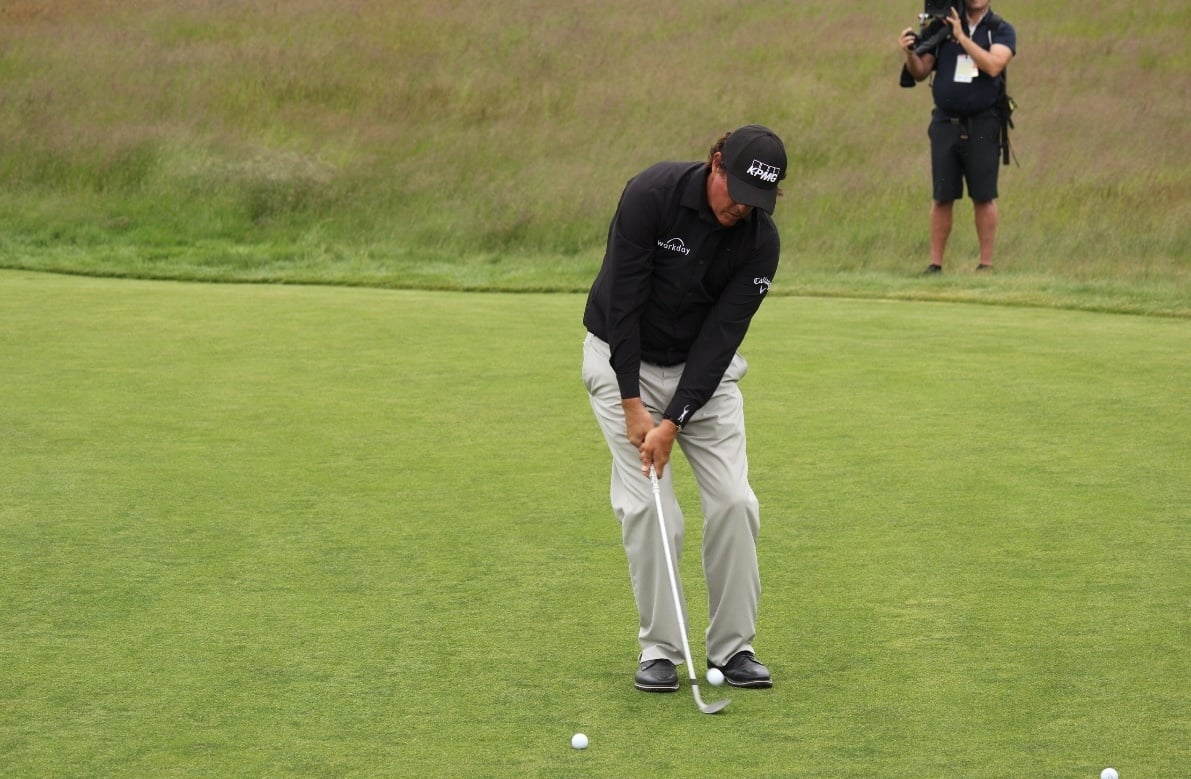 The most famous left-handed golfer; he's even nicknamed Lefty.
Mickelson has 44 PGA Tour wins including five Majors. The only Major he has not won is the US Open, where he has been runner-up six times.
Despite being a golfer known to try aggressive and extravagant shots, he has been remarkably consistent. Mickelson has been in the top 50 of the official golf world rankings for 25 years.
He spent 11 years trying to win his first Major and broke the jinx in the 2004 Masters; the 2005 PGA and the 2006 Masters soon followed.
Interestingly, although Mickelson is famously left-handed in his chosen sport, in all other respects he is right-handed. He learned the game by mirroring his father's right-handed swing.
Honorable mentions: Bubba Watson, Mike Weir, Bob Charles
6. Tennis: Martina Navratilova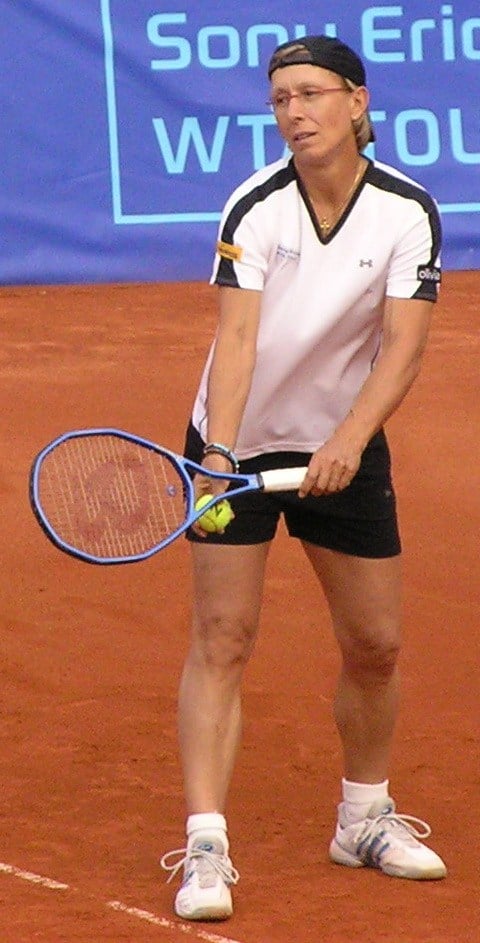 It may be hard for modern fans of the sport to appreciate the enormous impact Navratilova had on tennis.
Born in Czechoslovakia (now the Czech Republic and Slovakia), she was 18 when she applied for political asylum in the United States. She went on to win 18 Grand Slam singles titles, including a record nine championships at Wimbledon.
She also lifted 31 major titles in women's doubles and 10 mixed doubles to confirm her status as one of the greatest players of all time.
Forthright and outspoken, Navratilova was one of the first leading athletes to come out as gay and has since campaigned actively for gay rights.
Honorable mentions: Rafael Nadal, Rod Laver, John McEnroe, Monica Seles
7. Boxing: Oscar De La Hoya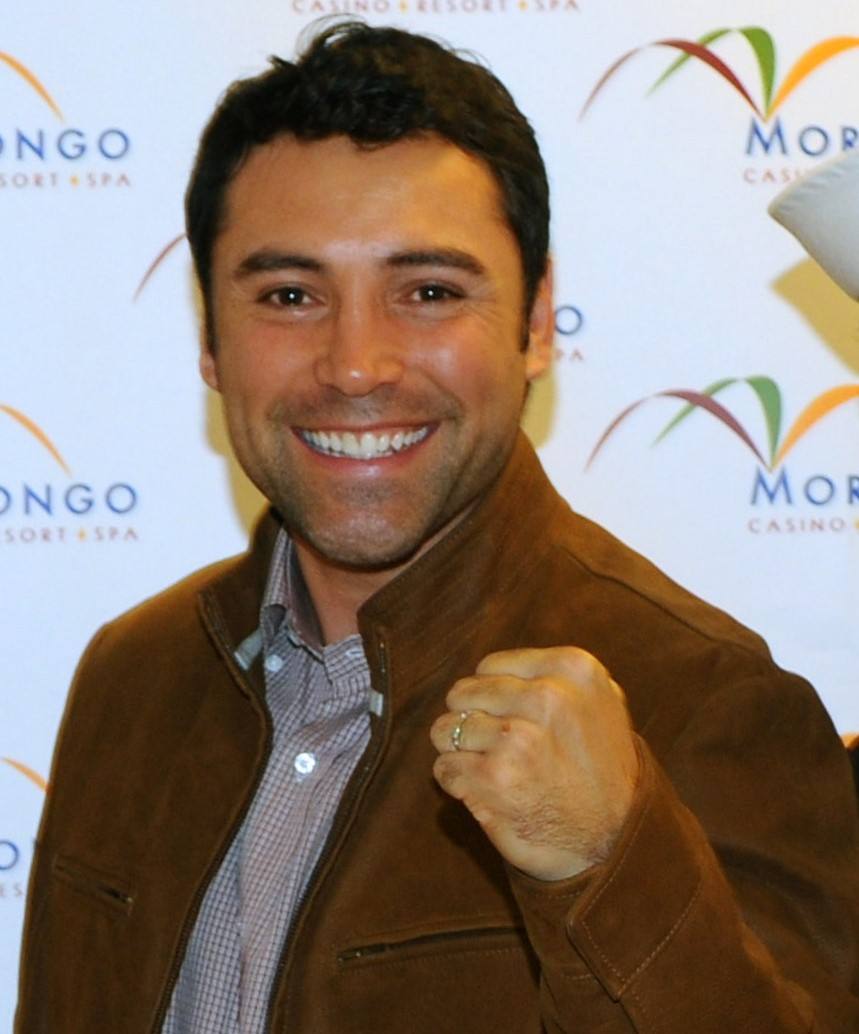 The Golden Boy, a Mexican-American who won world titles at six weights from super-featherweight to middleweight. De La Hoya has been ranked as the 11th best pound-for-pound boxer of all time.
His professional career spanned 16 years and culminated in two super-fights against Floyd Mayweather and Manny Pacquiao, which both went against De La Hoya.
Since retiring, De La Hoya has focused on Golden Boy Promotions, which works in boxing and since 2018 has promoted MMA matches too.
Honorable mentions: Marvelous Marvin Hagler, Joe Frazier
8. Soccer: Pele
Soccer fans can, and do, argue all night about the question: who is the greatest of all time?
For those of a certain generation, namely people who remember the Brazil side that won the World Cup in 1970, the answer will always be Pele.
That side played with swagger, speed and panache and Pele was a star among stars. Powerful, clever and with an eye for goal, this was the third time he had shone in a World Cup winning side.
Obviously, soccer is a sport in which the hands are not used. But it is interesting that three of the men most often mentioned as potential rivals to Pele's all-time crown are also left-handed.
Honorable mentions: Diego Maradona, Lionel Messi, Johan Cruyff
9. Formula One: Ayrton Senna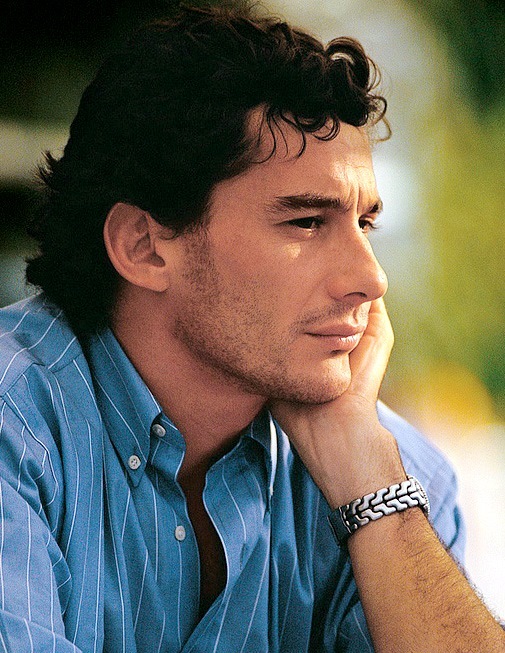 Universally hailed as one of the greatest drivers of all time, Senna was a mercurial and compelling talent.
He won the world drivers' championship three times in four years between 1988 and 1991. Senna was still at the peak of the sport when he died after a crash at the San Marino Grand Prix in 1994.
Senna was ruthlessly competitive and controversial. He had a bitter rivalry with Alain Prost, his McLaren team-mate.
Since his death a foundation set up in his name has donated nearly $80million in social programs to help children from low-income backgrounds.
Honorable mentions: Max Verstappen, Jenson Button
10. Cricket: Brian Lara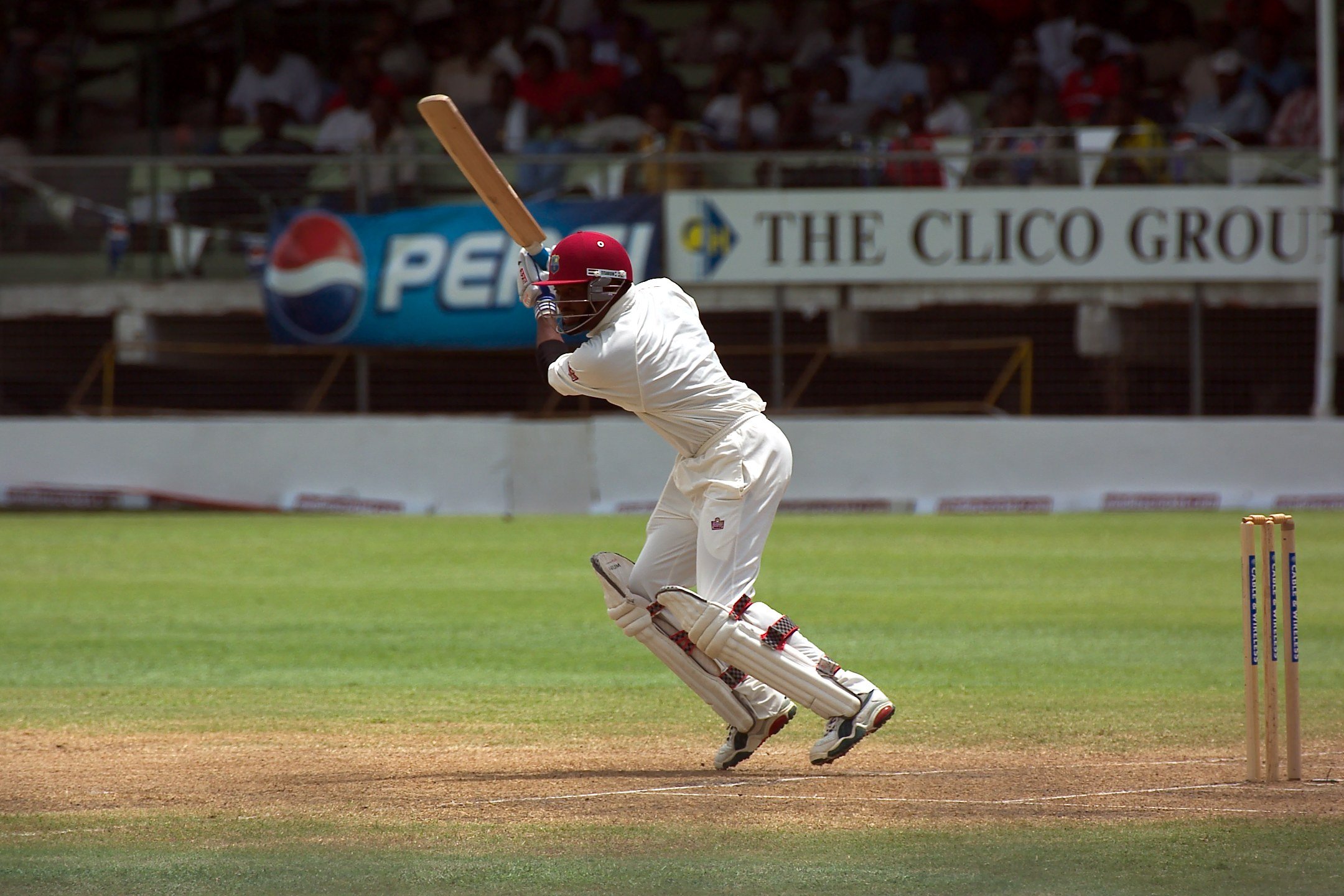 Cricket has been around for more than 200 years, yet one man holds two of its greatest all-time records.
Brian Lara made the highest individual first-class score with 501 not out in 1994, and the biggest Test innings with 400 not out 10 years later.
The West Indian left-handed batsman brought athleticism, invention and quick reflexes to the crease. He also had tremendous power despite his relatively diminutive stature.
His achievements are all the more praiseworthy given that they came against the background of the steady decline of West Indian cricket on the international stage.
Honorable mentions: Garry Sobers, Adam Gilchrist, David Gower, Wasim Akram
Sources:
https://ftw.usatoday.com/2013/08/the-greatest-left-handers-in-sports-history
https://www.sports-central.org/sports/2018/05/22/top_10_left-handed_quarterbacks.php
https://www.ranker.com/list/famous-left-handed-boxers/left-handed